TJA statement on WPFD 2019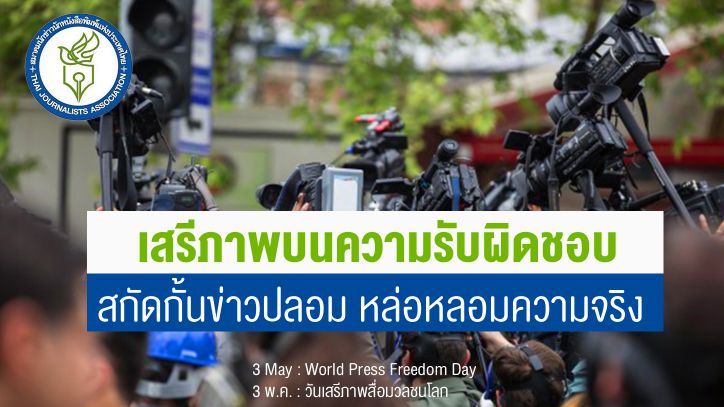 The Thai Journalists Association (TJA), one of the Confederation of Thai Journalists (CAJ) members issues statement on World Press Freedom day 2019.
Statement on World Press Freedom Day​
​
Every year, the United Nations Educational, Scientific and Cultural Organisation (UNESCO) marks the World Press Freedom Day​ on 3 May​ to highlight the importance of the basic principles of "press freedom." With little freedom for the press to inspect, present, and disseminate factual information, people will be deprived of opportunities to receive information conversantly.
The Thai Journalists Association continues to support the principles to ensure that professional media members of all channels is aware of the value of "press freedom" and commits themselves to the morals of the media profession under the principles of "freedom with responsibilities". In the era of online and social media, press media has high expectation from the public and is monitored by all sectors in society. As a result, members of the press media must share their responsibilities in all forms.
In a royal speech by HM the Late King Bhumibhol in 1969, he mentioned, "those​ who have a duty to communicate a report or a duty to​ strengthen better understanding among people from various races and walks of life should be well aware that their profession is of great importance and honour. They have such a significant responsibility to jointly create peace for the world. Information dissemination without caution or even a simple​ word can ruin the work of those with good intention who have attempted​ to create it for years without any difficulty.
Thai Journalists Association
May 3, 2019