LJA-TJA agreed to set hotline for FAKE NEWS checking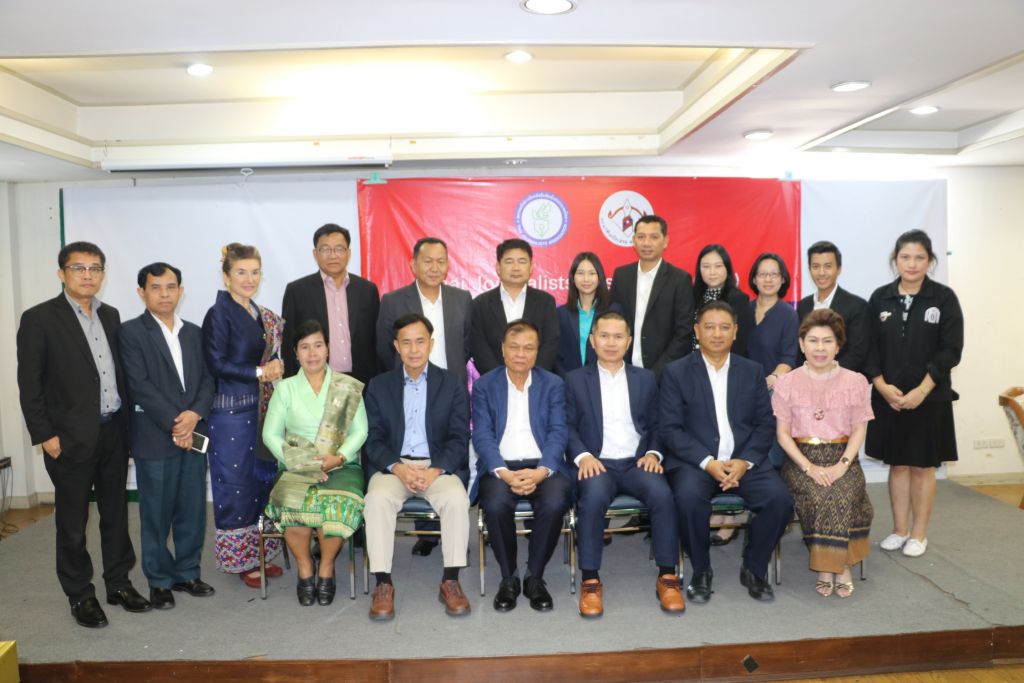 H.E.Mr.Savankhone Razmountry, deputy minister of Information, Culture and Tourism (Lao PDR), and president of the Lao Journalists Association (LJA) led 8-member of LJA visited Thailand during 5-10 December 2018 at the invitation of the Thai Journalists Association (TJA), one of 10 members under the Confederation of Thai Journalists (CTJ)
On 6 December, LJA president met with TJA board members led by Mr. Pramed Lekpetch, TJA and CTJ president. Both side agreed to strengthen its relationship and collaboration also agreed to set up "LJA – TJA Hot Line" for taking into account accurate information for media and public.
TJA and LJA as media professional organizations of Thailand and Lao PDR have established its official relationship for more than 30 years to play critical role in enhance media capabilities and promoting good relationship among media and people of two countries. The two organizations have been exchanging its representatives to exchange ideas and experiences for better understanding and not only support each other in bilateral framework but also regional network.
On the same occasion, Mr.Savankhone also discussed with the Confederation of ASEAN Journalists (CAJ), Bangkok Secretariat consisted of Mr.Thepchai Yong, CAJ president, Mr.Chavarong Limpattamapanee, CAJ director (from CTJ) and Mr.Mongkol Bangprapa, CAJ director (from CTJ) about CAJ Board of director meeting to be held in Vientiane next year. The LJA president has showed his organization's readiness to be the meeting's host. The CAJ board of directors meeting is set to be held from 27 – 30 March 2019.