TJA talked with VJA to promote relationship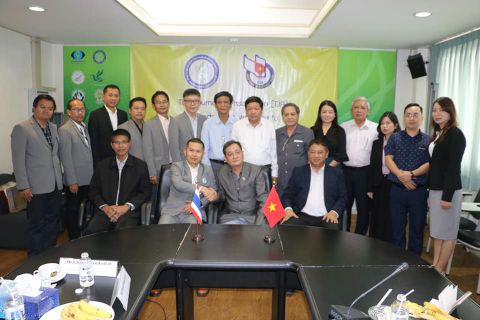 The Joint Meeting of the Thai Journalist Association(TJA) and the Vietnamese Journalist Association(VJA) were held last Wednesday in Thailand during the exchange visit to Bangkok and Krabi provinces by the latter on November 12-18, 2018. The meeting was chaired by Mr.Pramed Lekpetch, TJA's President and Mr.Nguyen Be, VJA's Vice Chairman.
ฺBoth sides shared views that the relationship between TJA and VJA could be promoted through many areas and the VJA agreed on the TJA proposal to organize journalists training course on disaster management report. The TJA also agreed to help the VJA to promote the writing contest event about Vietnamese farmers and agriculture in Vietnam.