Laos prepares to host CAJ Board of Directors meeting in March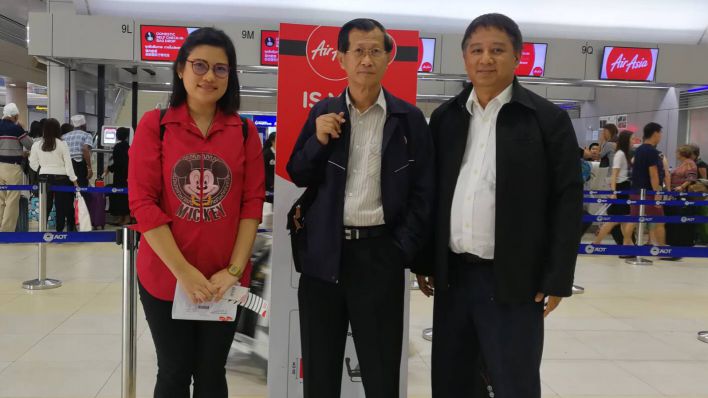 A group of Thai representatives from Confederation of Asean Journalists and Thai Journalists Association went to Laos yesterday to help with the preparation of the CAJ Board of Directors Meeting in March.
Damrith Viriyakul, Adviser of TJA, Conferderation of Thai Journalists and Secretary General of Confederation of Asean Journalists together with Chavarong Limpattamapranee, Adviser of TJA, CTJ and Committee of CAJ, went to Vientiane to attend the meeting with Lao Journalists Association for preparing to hold the meeting of CAJ Board of Directors Meeting.
The meeting is expected to be held in the late of March in Vientiane. The discussion will be focused on the details and framework of the meetings as CTJ is the chairman of CAJ in 2018-2020.
The Thai group will go back to Bangkok today with Thai Air Asia from Udon Thani province. This meeting has been supported by Thai Air Asia airline, Ch. Karnchang. and Big Blue Agency.