Media must be voice of reason, urged CAJ president Thepchai Yong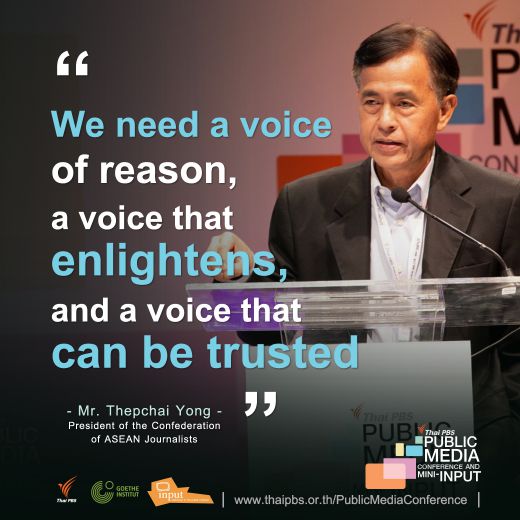 The media can play an important role in providing a "voice of reason" to counter political bigotry and help voters make more informed decisions about which candidates to back in the general election next year, a seminar in Bangkok was told Thursday.
Veteran journalist Thepchai Yong said 7 million first-time voters are expected to cast their ballots in February, the month the already-delayed poll has been scheduled for.
Mr Thepchai, who is president of the Confederation of ASEAN Journalists, said political parties will find ways of reaching out to them through platforms they are most comfortable with, ranging from radio and print news to social media.
However, he said the role played by public broadcasters is now more crucial than ever as less well-vetted media are clogged with "fake news and propaganda".
Public broadcasters have an obligation to provide the "voice of reason that enlightens and can be trusted. Those that are free from commercial interest and the government's influence will be able to provide [this] to counter political bigotry, especially during the election," he said.
Mr Thepchai made the remarks at a seminar titled "Redefining Public Media Values" that was co-organised by the Thai Public Broadcasting Service (Thai PBS), Input and the Goethe Institute.